DSG Industri A / S – Supplier of quality glass
New owners since 2018
DSG Industri A/S is a company established back in 1979 based in Haderslev, Denmark. In May 2018 the company was bought by Laurids Paulsen and Hans Christiansen. To secure the company's future and ensure good development, the circle of owners was changed in 2021 and expanded to four owners: Laurids Paulsen, Maja Paulsen, Martin Hoffmann and Søren Pedersen.
In March 2023, with a desire for more time to their personal lives, Laurids Paulsen and Maja Paulsen chose to sell their shares in the company to the two current owners: Søren Pedersen and Martin Hoffmann. Today, the company employs approx. 30 employees.
Up-to-date machine park
Since the take-over, massive investments have been made in both the modernization and expansion of the machine park – including the installation of a new polishing street and hardening furnace oven, which ensures our customers glass of the highest quality.
7-year warranty against delamination
DSG Industri A/S can provide a 7-year guarantee at no extra cost against delamination on tempered laminated glass with EVA foil.
Professional guidance
With our extensive experience in the manufacture and delivery of glass to the Danish and foreign markets, our experienced employees help customers with solutions for construction and projects through qualified sparring, targeted solutions and personal guidance.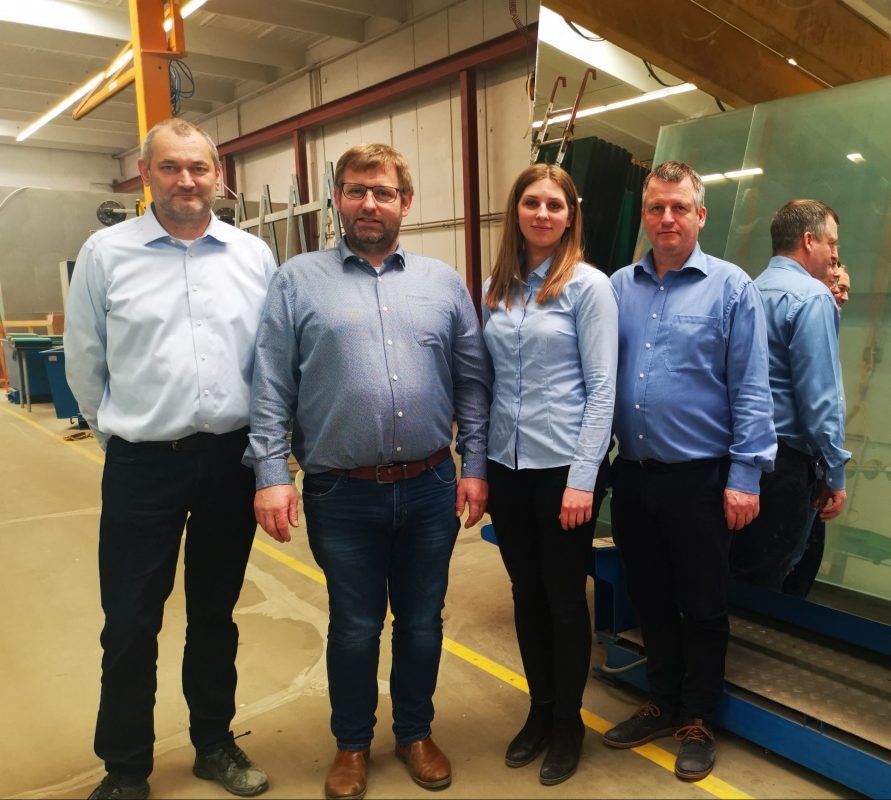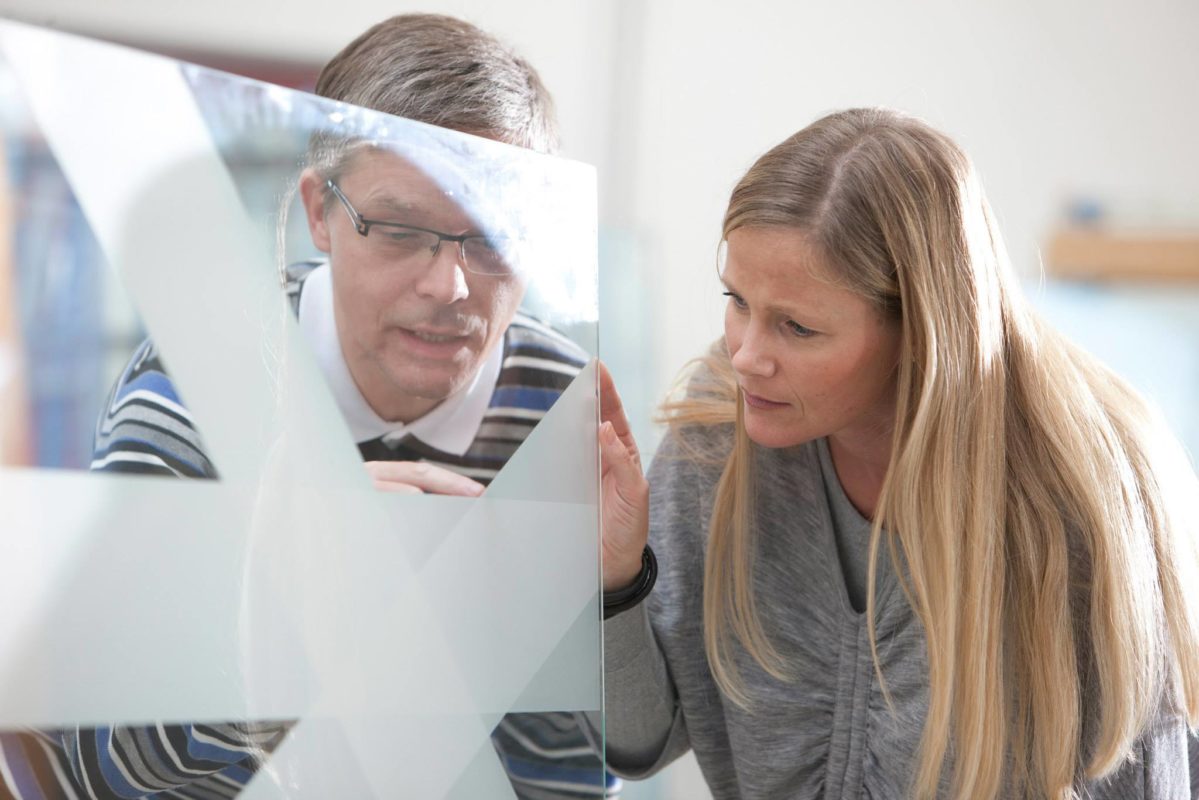 Quality always comes first
Consulting, quality and service are key words in the efforts to live up to customers and partners expectations – and the recognition of our professionalism lies in having contributed to a number of the country's most exciting constructions.
With our many years of experience combined with ongoing investments in both production, competent employees and professional partners, we can continue to live up to the ambition of being one of the country's leading manufacturers of unique and advanced solutions in glass.
If you have questions about our products or your project, do not hesitate to contact one of our employees today.